What is the title of your class?
I'm teaching two classes this July. A four-week class called The Animals: New Inspiration and Poetic Forms (meeting Tuesday nights, July 9-30) and a one-day intensive Taking a Turn: What Happens When a Poem Shifts (Saturday, July 27, 1-5 p.m.).
People should take this class because?
Both of these classes will be very generative—focusing on getting you writing a lot using a wide variety of unusual assignments for our in-class writing, as well as fueling you up with inspiration and approaches for writing throughout the week and after the class is over. I've had people take my classes who have never taken a class before as well as published writers looking for a fresh kick-start. The assignments are slanted towards poetry, but if people prefer to respond to the assignments via prose, that's also fine. There are no wrong answers, and everyone is invited to this writing party.
Can your students connect with you on social media? If so, how?
There are assorted ways to find me:
Are any of your works online and available to the public? (If no, we'll remove this question from your survey)
Here's a bit about my book collaboration with visual artist Loren Erdrich, I Take Back the Sponge Cake (Rose Metal Press, 2012), which includes poems paired with drawings that the reader moves through in the style of a choose-your-own-adventure: Gwarlingo Sunday Poem.
And various poems can be found online. A sampler plate:
"In Great Swarms" (City Arts Magazine)
"We'll Always Have Carthage" (Poetry Northwest)
"How to Remember" (in chapbook quartet Embark, Toadlily Press)
"Parking Lot Sonnet" (The Monarch Review)
"Eyeglasses for Insomniacs, or Tests of Mentality, Readiness, and Achievement" and interview (Thermos)
What are you reading right now?
Topmost on the book pile: new poetry collections Self-Storage by Rebecca Hoogs and Rough Day by Ed Skoog (related only through rhyme), novel Life After Life by Kate Atkinson (I devoured it!), and Hammond's Nature Atlas of America (1952).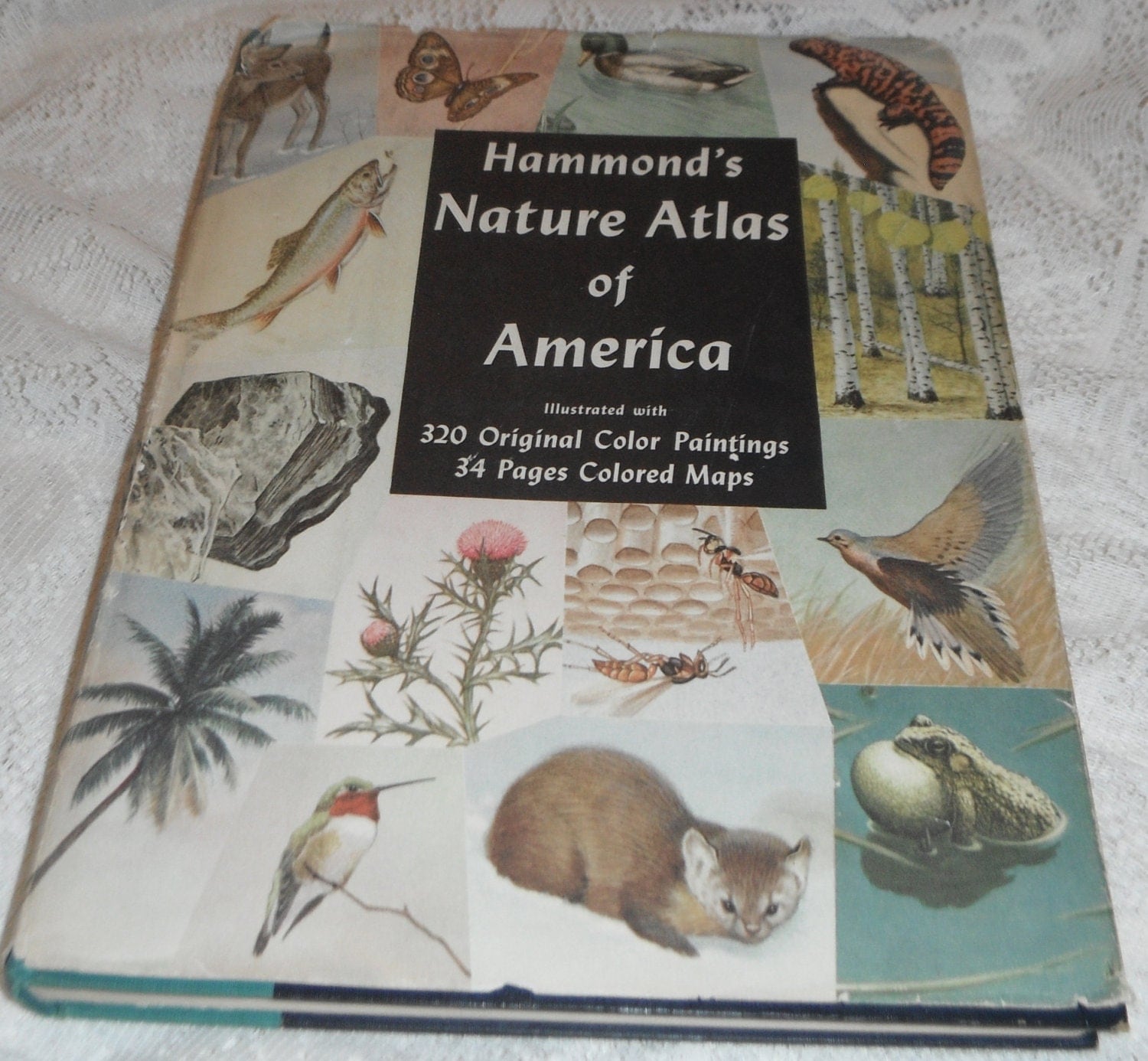 What excites you about the material you're teaching?
For "The Animals" class: this past winter I taught a generative writing class with the theme of Colors at Hugo House, and it was especially fun for me to make all new assignments using colors as a lens. So I'm excited to explore another round of all new, theme-based assignments for this summer class (although please note: the content of the poems will not have to be about Animals, or any particular animal, at all—animals will simply be our creative catalyst for the writing!) Having a theme is also a fun way for me to compile poem packets to inspire us at each meeting.
I will also confess—I am the founder and president of Seattle's Cephalopod Appreciation Society—so there will be at least one assignment inspired in some way by the octopus, chambered nautilus, squid, or cuttlefish. But even if you have zero interest in these creatures or writing about them, you are still welcome! (Although after you learn some mad facts, you might feel more like this.)
For the one-day intensive "Taking a Turn": Combining my interests in traditional poetic forms (especially the sonnet) and modern to contemporary poems that writhe and swerve out of our logical grasp—I thought this would be a fun opportunity to look at, and most of all try our own hand at, poems that turn in a wide variety of ways—exploring what makes a turn both unexpected and satisfying.
What do you like best about teaching at Hugo House?
I love the engagement and enthusiasm of people taking classes at Hugo House—whatever their previous experience with writing, people show up excited to try new things, learn from each other, and surprise themselves. And Hugo House classes tend to attract people with diverse backgrounds and life experiences—which not only enriches the writing itself, but also deepens our conversations as a group.
What books made you want to write?
So many! At different times for different reasons: The Adventures of Madalene and Louisa (an illustrated book by two intrepid Victorian sisters determined to study insects), A Wrinkle in Time by Madeleine L'Engle, Coleridge's "The Rime of the Ancient Mariner," Anne Carson's poetry collection Plainwater.
If there was one piece of advice you could give an aspiring writer, what would it be?
Most of all, keep writing! Learn from practice, from trying out new things, from staying alive to whatever sources spark you (language high and low, science, any form of art, the natural or human world around you). And no matter where you are on your writing path, this takes continual energy to keep up the effort. Finding camaraderie—whether from taking classes, or forming a writing group, or meeting one-on-one with peers or mentors—can really help buoy the spirits.
(More advice can be found here, too.)
Is there a book, poem, essay, etc. by another author that you wish you had written yourself? Why?
Most recently, this essay "On Being an Octopus" by Peter Godfrey-Smith: http://www.bostonreview.net/books-ideas/peter-godfrey-smith-being-octpus
If you could have coffee with any author living or dead, who would it be?
I'd love to have coffee with Gertrude Stein and Alice B. Toklas in their apartment (27 Rue de Fleurus, Paris) in 1923. I imagine Stein would do most of the talking, which would be fine with me. ("If you enjoy it, then you understand it. If you did not enjoy it, then why do you make a fuss about it? There is the real answer." – Stein)
What's your favorite book? If you could pair it with a glass of wine or a pint of beer, what would you choose?
One of my favorite books to return to is Galway Kinnell's The Book of Nightmares—a series of poems I might pair with something warming but dark, a heaviness marked with sweetness—like the Italian liqueur rucolino, which I tasted for the first time last summer, made from bitter yet tender arugula leaves.